Hi, I'm Danielle Moss
Cofounder of The Everygirl, blogger, photographer, stylist, and designer.
Every so often, I'll get asked how I went from a lost 20something living at her mom's house to launching a full-time freelance graphic design business and finally, to running a successful women's lifestyle website.
People often assume I've always been a type A overachiever, but hard work is a lot easier when you're doing what you love. School was always a challenge for me–I was bored, didn't test well, and never saw the point in studying for something that I felt didn't apply to my day-to-day life. I finally buckled down after transferring to UCSB where I majored in Sociology.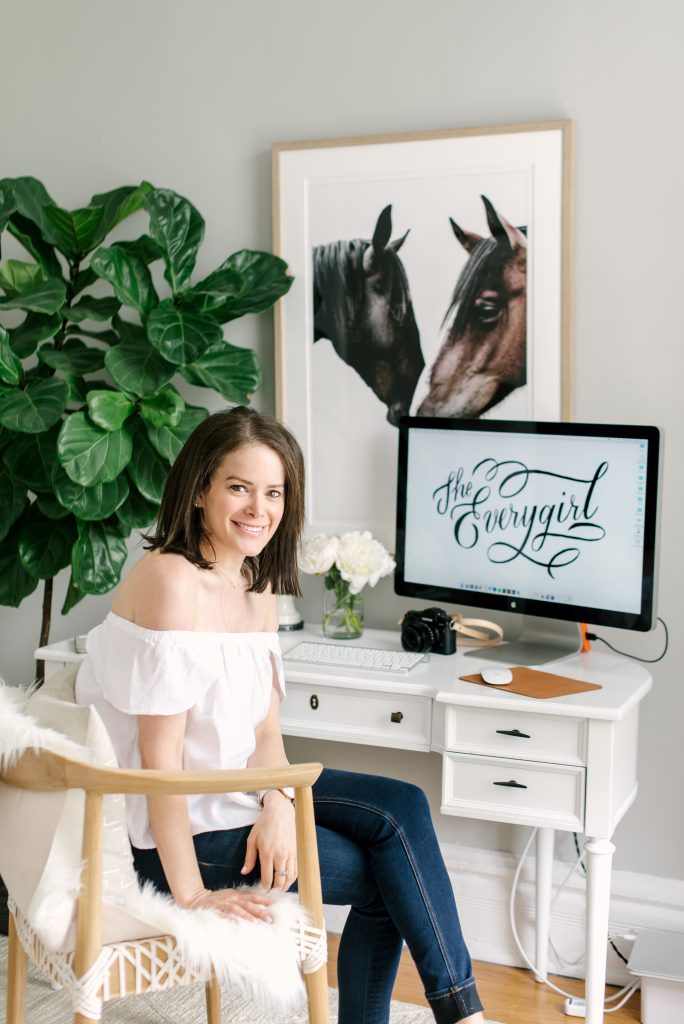 I finally had good grades and had it all figured out! Not exactly.
After graduating from UCSB, I found myself living back at home in Los Angeles without a plan. So I started a personal blog where I rambled about my life and design, and decided to invest in a copy of Photoshop Elements to redesign my blog. A reader asked for help with her blog, then another and another, so I opened up a small shop called (try not to laugh) "The Design Girl" to make a little extra money on the side.
While a good part of my success was hard work, timing played a huge role, as it often does. Back then, there were maybe a handful of blog designers, and I was one of them. I never paid for advertising–my link was at the bottom of every blog I designed. To help grow my business, I reached out to a handful of bloggers with high traffic and offered to redesign their blogs for free. One of those designs resulted in 20 orders being placed within a 24 hour period.
While working on my part-time design business, a family I nannied for hired me as an executive assistant doing product placement in film. I enjoyed the job but didn't feel that it was going to get me where I wanted to go, so we parted ways and I landed a four month internship at a graphic design firm making $10 per hour. I loved the work I was doing but didn't love the company, although it did inspire me to take a class at Otis where I learned a few new tricks in Photoshop. Overall, the class wasn't necessary, but I enjoyed it and realized I didn't want to go back to school to study design. Since I'm mostly self taught (thanks to google and youtube), there were quite a few ways I felt limited, and while I always wanted to learn WordPress and web development, it was't until 2016 that I finally moved to WP.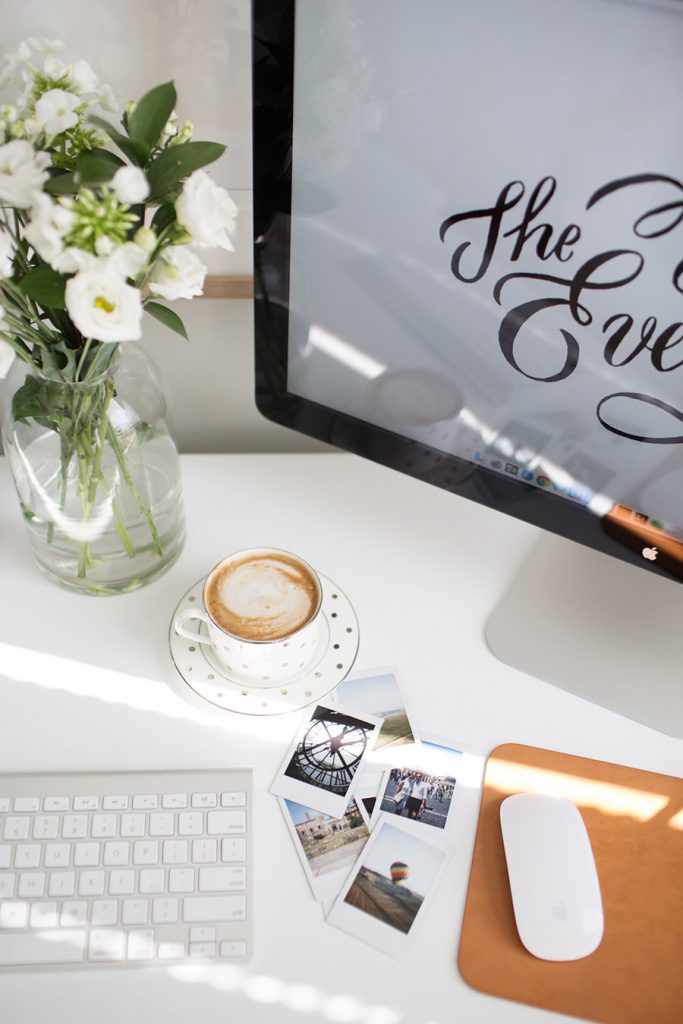 It was time to move out, but staying in LA sounded like a terrible idea. I couldn't really afford an apartment and a car in the city and always regretted not having traveled very much or going away (more than 1.5 hours away) for college. So after not flying for 10 years, I gathered up the courage to take two trips, visiting TX, TN, and IL in the fall of 2009. I was sold on Nashville, but on day 2 in Chicago, got off the train at Armitage and realized I had found my new home.
After a significant amount of back and forth, a date was set and I and moved to Chicago on August 1, 2010 with my rescue dog, Buddy. I was working as a full-time freelance graphic designer. Living at home for as long as I did enabled me to move to Chicago with a small savings–enough to dip in a little on the months when and where I needed it, and to start my next venture.
My Everygirl cofounder and I "met" through blogging, and officially met at my Christmas party that December. Later that winter, we got together with our friend Jess Lively and talked about what we found out was a shared dream. The following August, we sat down for coffee and walked away saying "so we're doing this?" and that was that. On Feb 22, 2012, we launched theeverygirl.com. She and I designed the site ourselves and hired someone to code it, and both worked full-time the first year to pay the bills. When we finally got a paycheck after a year, it was less than the cost of my rent, so the next year, I continued to design multiple blogs per week.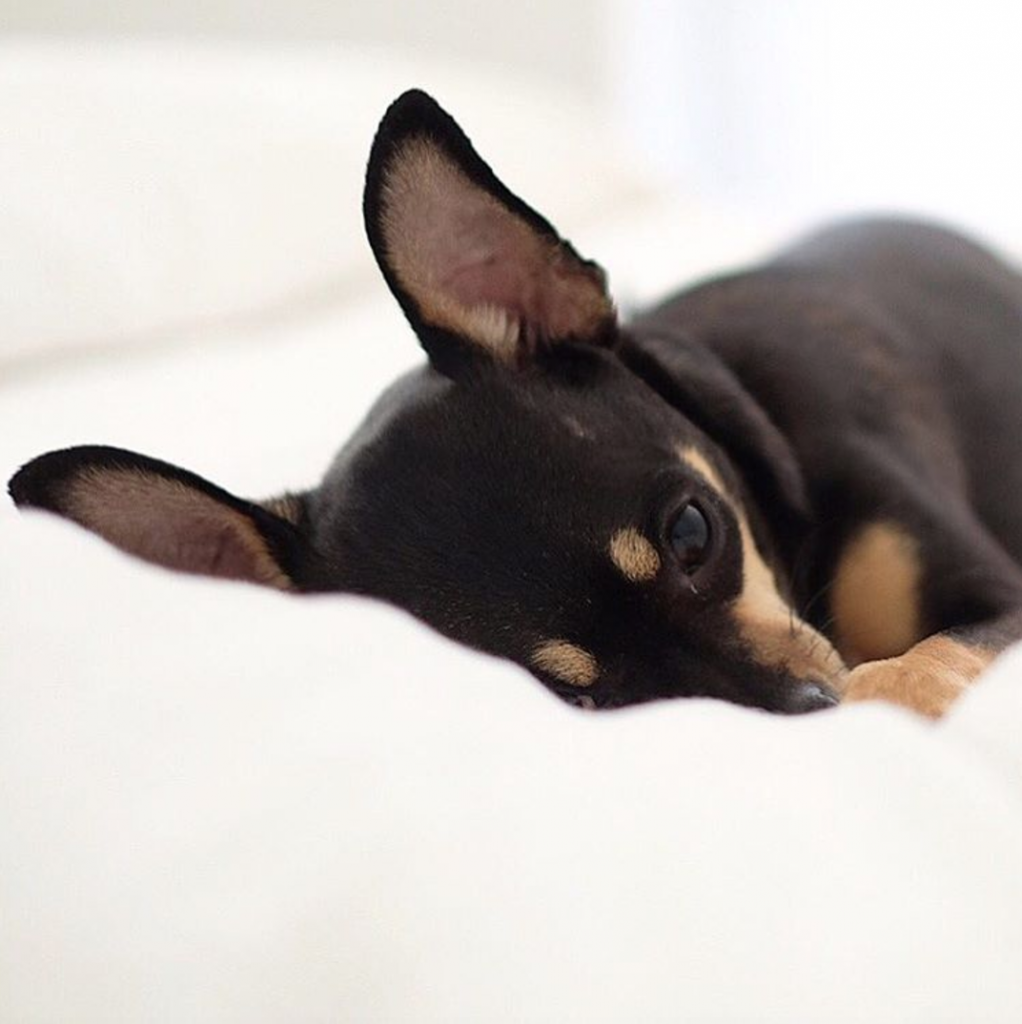 During this time, I invested in a Canon Rebel to take better photos for my blog and after booking a few shoots, bought a 7D right before launching The Everygirl, and 2 years later, a Mark iii.
The site continued to grow, and for the past two years, we've both been full-time. In October 2015, we hired our first full-time employee, and in 2016, we hired two more. Things feel a lot more manageable now that we have a full-time staff of 5, our director of brand partnerships, and our 25+ regular contributing writers.
I still take on a few side projects (mostly photo shoots and interiors) each month but on a very part-time basis. It's been a wild ride, and I hope my story inspires other women who, like me, don't have any connections and feel stuck–because it's so tough when you're not sure which way to go.
These days, I live with my fiancé and our two rescue dogs Buddy and Tucker. We got engaged on March 11 2017 and are hoping to get married later this year.