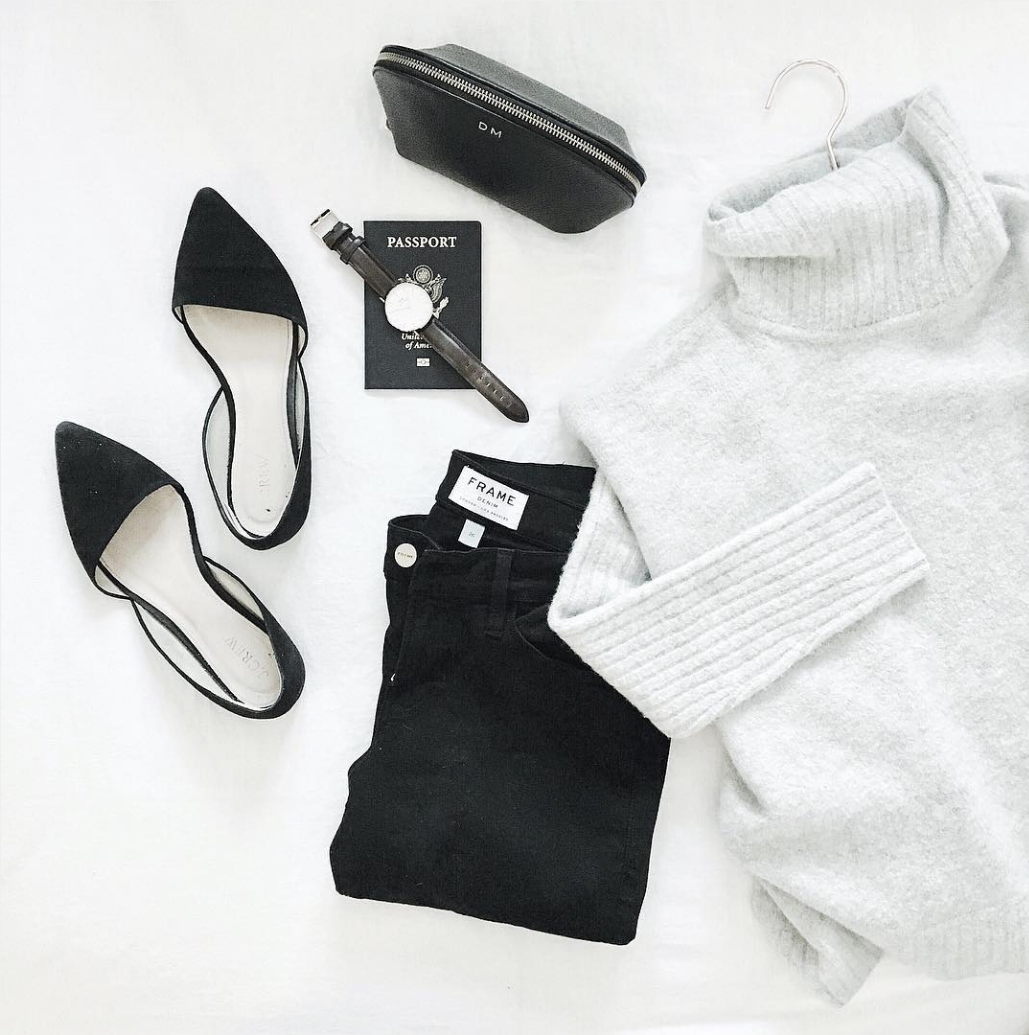 In case you missed it, I'm heading to Argentina for my second trip out of the country in my adult life and am working on narrowing down the list of things I think I'll need to bring with me. I'm going to try to pack as light as possible which is a big deal for me since I brought multiple coats and jackets to Europe and am known for overpacking. I plan on capsule-packing (is that a thing?) and will bring basic neutrals that can be mixed and matched. Wish me luck as a try traveling light! 
1. water bottle, shopbop. $42.
2. socks, j crew, $14.50
3. travel makeup bags, cuyana, $95
4. shawl, club monaco $349
5. cashmere eye mask, shopbop, $98
6. flowerbomb travel duo, sephora, $35 *my favorite scent
7. travel makeup, stowaway, $75 *I love these face wipes, too
8. iPad sleeve, cuyana, $95
9. healthy snack, Rx bar, $25.99/box of 12 *pumpkin and mint chocolate are my favorites!
10. l'occitane hand cream, seophora, $12+
11. satchel, tucker nuck, $120
12. sonic travel toothbrush, pop dental, $19.99
13. travel charger, east dane, $40
14. travel bottles, bobbi brown, $15
15. luggae, bric, $550
Have any packing tips for me?