Lessons Learned Working From Home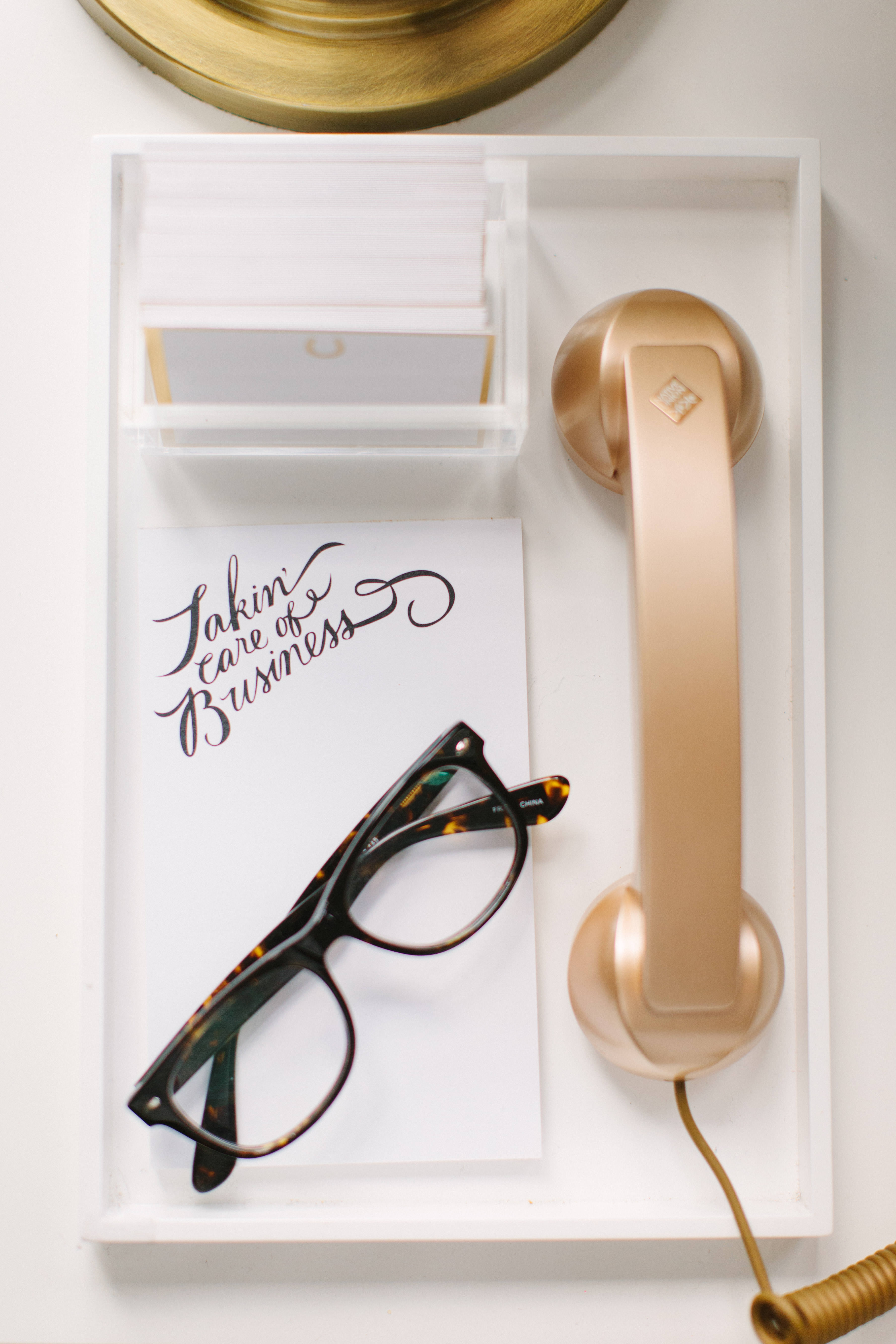 Working from home and running your own company sounds like a dream, doesn't it? You can sleep in, do whatever you want, and don't answer to anyone.
Lies.
Sure, I don't have to wait until the weekends to do laundry and can sometimes get in a quick grocery store run in during the day. I can wear yoga pants and my commute consists of walking downstairs. There's also no "checking out". No one to match your 401k contributions. Up until a few months ago, I paid for my own health insurance. And if I'm being really honest, I'm just opening an IRA this year. I've taken one real vacation (the kind where you put an OOO up and actually check out) in four years. Because when it's your company, you just keep going. But it always feels worth it.
My job has change a lot since I started working from home eight years ago. I went from a full-time freelance graphic designer, to full-time freelance graphic designer and editor of a website, to full-time editor and part-time graphic designer and photographer. I didn't study business, design, or journalism, so it was one of those figure it out as I go situations.
Here are a few things I've learned since I started working from home:
1. Find a schedule that works for you
I used to work until midnight-2am, crash at 3, wake up at 9, and not start my day until 10. I was always tired, had constant headaches, and my anxiety was through the roof. I learned the hard way that you literally can't do it all. These days, I'm full-time with EG but still take on on maybe 1-2 design projects a month and a few photo shoots a month when I can/want to do so. It's fun and the extra money isn't terrible either.
So here's what I've learned works for me.
I wake up at 7:30, have some coffee, and go right to the computer. During winter, I usually go through my inbox in bed for 30 minutes. I take a break at some point between 9:30-12:30 (if/when I can) to get an hour workout. When things are too busy i'll go at 5:30, but I've learned that allowing myself to have that little break gives me a chance to recharge and feel a lot less stressed. I also consider this my lunch break, so I'm not going to the gym and taking a lunch.
Then it's back to work until around 5-6 PM, unless I have side projects, additional work for EG, or a blog post to write.Blogging usually means a few hours a week on the computer in the evenings, which I only do when I want to.
I'm usually ready to fall asleep by midnight (which is a huge change for me) since I used to work until midnight every night, and as a result, start the next day at 7:30 instead of 9 like I used to.
Point is, you should find a schedule that works for you and do your best to stick to it.
2. Create a (designated) work space
I've always had a desk and for the most part, enjoy using having a set workspace. I've had workspaces in my bedroom, living room, and most recently, in a tiny private office (2nd bedroom). A comfortable chair, organized desk, plants, good lighting, and pretty decor/accessories make working from home a lot more enjoyable. I also enjoy some moody music (Bon Iver, Head and the Heart, etc).
3. Make lists
I use reminders to keep track of side projects or things I need to do for The Everygirl. I have enough going on that if I want to review something with Alaina and don't set a reminder, I'll forget. I literally make them for everything.
Our team uses ASANA to stay organized. Tasks are assigned to individual (or multiple) members of the team so you can see what's yours, what needs to be done, and check in with everyone along the way. It's wonderful.
4. Get dressed
All of our past interns will tell you I only wore workout clothes. I started getting dressed at some point over the past year or so, and of course I'm wearing workout clothes while writing this (going to yoga after work today), but I really like putting real pants on. Feels very official.
5. Co-work/leave the house
We joined Soho House last year since it was half the cost of all the local co-working spaces and 10x less than any office space we looked at. It's been great for networking and I always have a place to work when I want to get out of the house. Cafes and co-working dates at home are great, too. I try to make it a point to co-work at least 1-2 days a week.
6. Set guidelines
You don't need to respond to every email within 20 minutes and probably shouldn't spend all day on g-chat talking to your friends, either. Figure out what needs to get done, get ahead when you can, and know what's important to you (and your boss, if applicable). And don't forget to take occasional breaks, too. They're good for your eyes, back, and sanity.
7. Step away from your email
I need to be better about this, but when I have a project or shoot I'm working on, I'll make sure I step away from my inbox so I can focus. There have been way too many times when 4:00 has rolled around and all I've done is answer email.
8. Keep it clean
Make sure your home and workspace aren't a mess. This means tidying up at night before bed, putting coffee cups in the sink, and not having mountains of paperwork all over your desk.
9. Silence your phone
This is a personal preference that works for me, but I keep my phone on silent during the day. If you need to keep that ringer on for work calls, send the personal calls to voicemail. Alaina and other members of our team know to message me to let me know they need to get on a call. This really helps me stay focused!
10. Know when to call it quits
There are days where you'll be in the office later than usual, but sometimes, you just need to walk away and be a regular human, even when there's still work to do. Make dinner, read a book, or call back your friend whose call you missed because your phone was on silent.
Working from home is definitely not for everyone, but if it's something you're considering or that's new to you, I hope these tips help! Do you work from home? If so, I'd love to know what works for you!