Central Park & last day in NYC.
Are you sick of my New York photos yet? Last one…for now.
The beautiful trees had me falling more & more in love with NYC.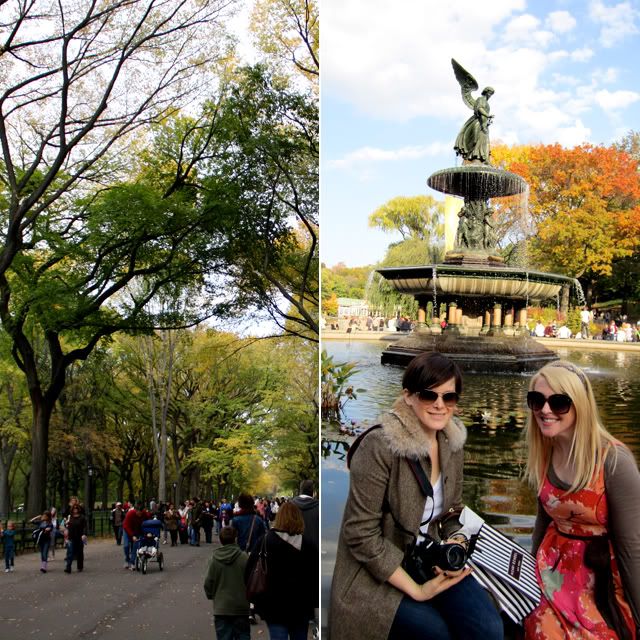 See my new camera lens from B&H Photo?
I got a refurbished one in perfect condition and saved $100!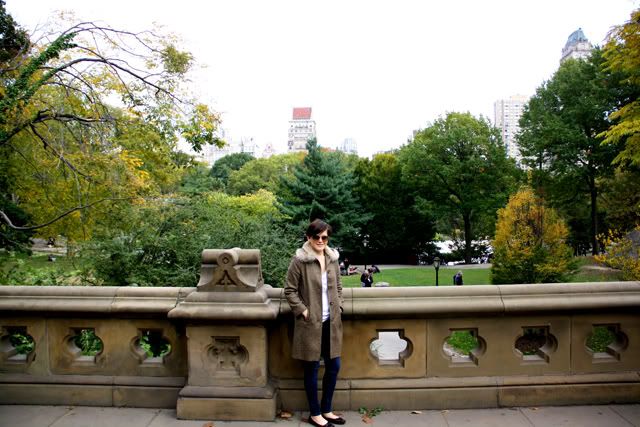 Woody Allen lives in the building behind me.

The Boat house from 27 Dresses.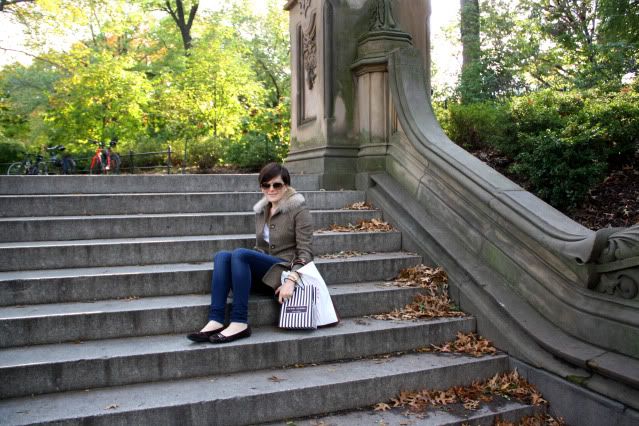 Sitting in Central Park after shopping at Bendels.

Recognize this fountain from the opening of Friends?

Let me take you down, 'cause I'm going to Strawberry Fields.
Home to Steve Jobs, Steve Martin, Bono, and Donna Karan.
Early Sunday morning, I ventured out for a 40 minute run. I ran along Park Avenue and then headed over to 5th avenue along Central Park. I love running through Chicago, but there is nothing like running through NYC. After my run, we headed to Soho, Chinatown, and Greenwich Village. We shopped at Topshop & Kate's Paperie, had lunch at Balthazar, and enjoyed walking the streets of NYC, which was what I loved most.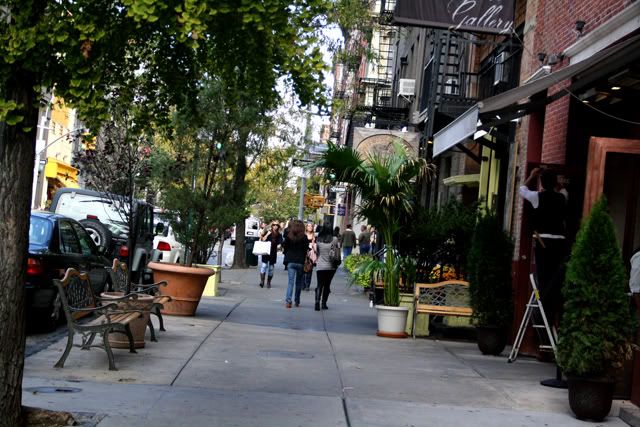 Soho was very quaint with a big city feel. I loved it.

The most charming little cafes.

And street vendors.
And cobblestone streets.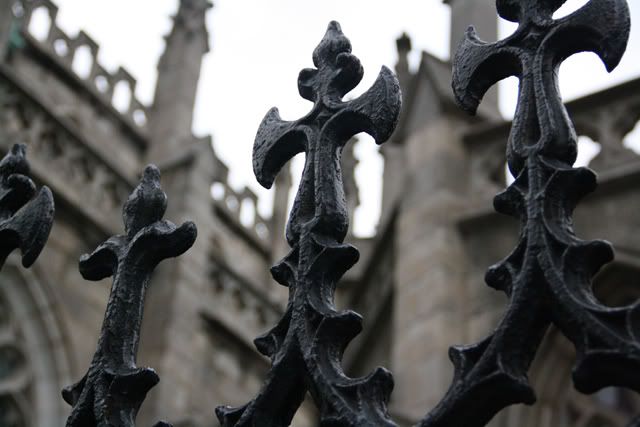 And beautiful churches.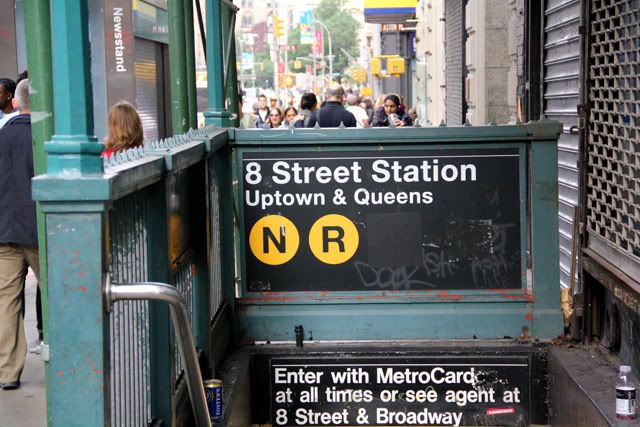 I still cannot believe I finally made it to New York. It felt nice to come back to Chicago, but I miss NYC. There is a longing for the day when I can walk those streets again.
A big thank you to my friend Jill who invited me on this trip!