I'm in a New York state of mind.
I met
Jill
at the Newark Airport and we took the train in to the city. We hopped in a cab and headed to the
Waldorf Astoria
thanks to Jill who had two
free
nights there. Such a gorgeous hotel!
You really cannot beat staying on Park Avenue.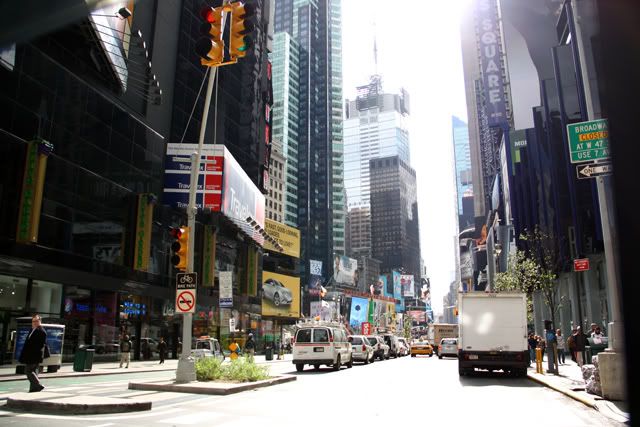 Dylan's Candy Bar

I bought the regular & Christmas versions of this mug.

Lunch at Fig & Olive was so good! I highly recommend this restaurant You can also order their olive oil online.

On our way to the theater.
Friday night, we saw Wicked. It was so much better than I could have imagined. If you are ever in a city where Wicked is playing, you must see it!!! Beautiful, funny, & smart. A phenomenal show!
Everyone told me I'd love NYC & that I'd want to move there, but I had no idea the urge would be this strong. I love Chicago but there is something about NYC. I actually feel a little ache in my heart and long to go back. I have to live there someday, even if only for a few months or a year.
Some folks like to get away
Take a holiday from the neighborhood
Hop a flight to Miami Beach
Or to Hollywood
But I'm taking a Greyhound
On the Hudson River Line
I'm in a New York state of mind
– Billy Joel